What is Route Africa Network?
Route Africa network is the Best web hosting company in Africa. The Route Africa Network Company is currently operating in Tanzania, South Africa, Kenya, Rwanda, Uganda, and Burundi with its headquarters in Tanzania.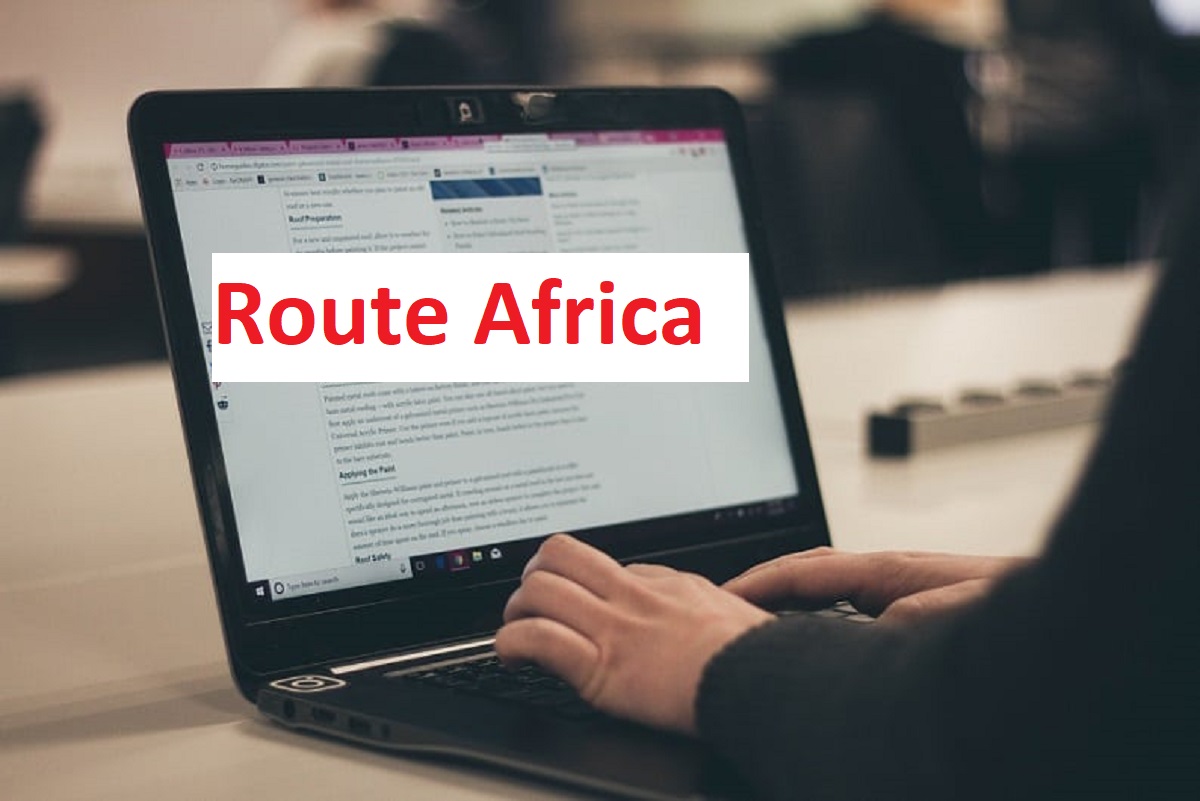 ROUTE AFRICA was established in 2013 with one goal in mind: to provide easy-to-setup and affordable web hosting plans, supported by domain names, free web applications, custom hosting solutions, and web design services for your business.
We are Accredited & Licensed to sell domains with Tanzania(.tz), South Africa(.za), Rwanda (.rw), Uganda (.ug), Burundi (.bi)
How to Ask help From Route Africa?
If you can't find a solution to your problems in our knowledge base, you can submit a ticket by selecting the appropriate department below.
How to Login Route Africa Network?
Follow the step Below to get started:-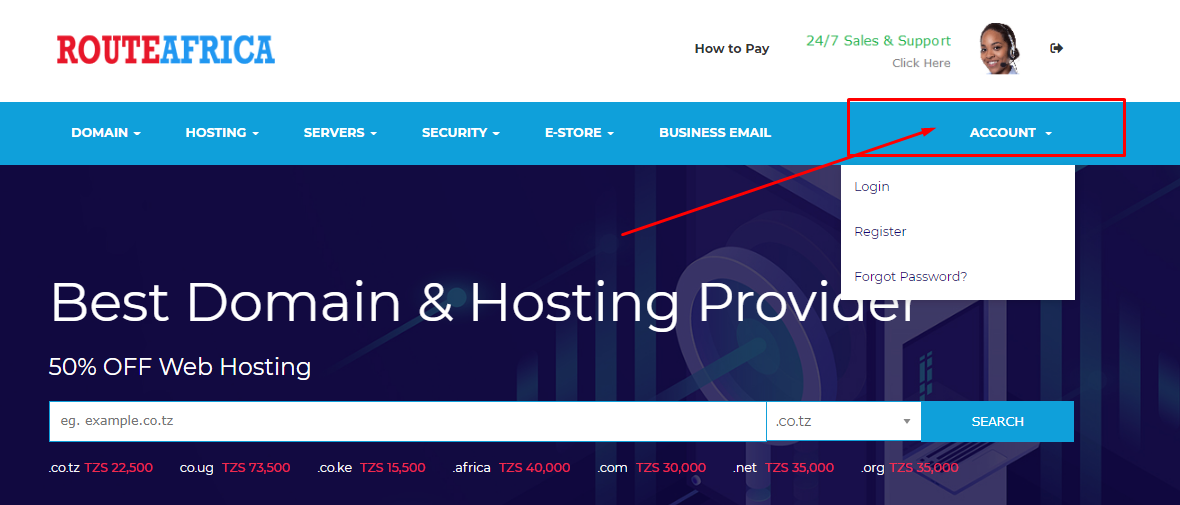 Step #1: Browse route Africa network with mobile or Computer in any Searching Engine

Step #2: With the route Africa website, Click ACCOUNT
Click here to get started